The volcanoes' range
The Volcanoes' Pastis
70 cl
Élaboration
Since 1929, Avèze has been honoring the Cantal Lands.
Being a master in the development of his famous gentian liqueur, Avèze relies on this know-how to offer new flavors today.
Rediscover in this Pastis the complexity of the plants and spices associated with anise. Taste it and think of the frehness of the torrents of Auvergne.
Consommation
Pastis is used to be drink as an aperitif with chilled water.
Suggestion de présentation / idée cocktail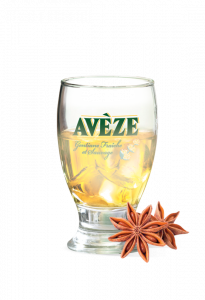 Aneze
4/5 of Avèze
1/5 of Pastis
See all our cocktail ideas