Come and visit us in Riom-ès-Montagnes in the Cantal! We will be more than happy to introduce you to our beautiful region and to have you learn about Avèze, this delicious aperitif made from fresh gentian roots grown in the great outdoors in the Cantal.
Avèze is not just a drink … it's more a deep rooted, craft activity which is part of the Auvergne tradition. Definitely worth having a museum!
The Avèze Visitor Centre – Maison de la Gentiane (endorsement: Maison du Parc) is open to visitors all year long. Please don't hesitate to contact us to book your visit.
You can learn about the history and production steps of Avèze gentian but also all about gentian's secrets. This plant, which you will come across several times on the hillsides of the dormant volcanoes, is much more complex than it seems …
Come and learn about all the production stages, from the harvesting of the gentian to the bottling phase in Riom-ès-Montagnes, with a video and explanatory panels as well as various tools.
The visit finishes with a free tasting enabling you to (re)discover the various flavours of the different Avèze varieties.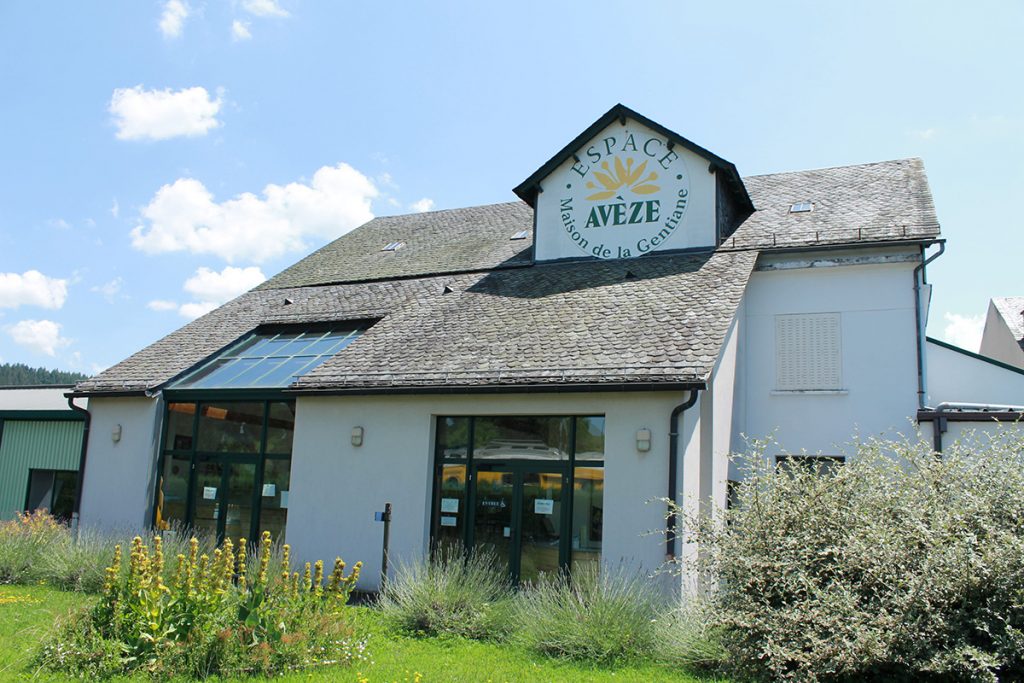 The Avèze visitor centre is also the departure point of the Gentiane Express! At the end of your visit, hop aboard this train to admire the landscapes and history of our stunning region.