The volcanoes' range
The volcanoes' liqueur
70 cl
Élaboration
Avèze, a gentian specialist since 1929, brings you a trip to the heart of the volcanoes with this green liqueur made from wild gentian from the Auvergne Volcanoes Regional Nature Park and natural plants.
Taste this digestive, let your taste buds wake up, close your eyes, remember the immensity of the sleeping volcanoes and bring back your memories of the discovery of this country.
Consommation
Taste the volcanoes' liqueur at the end of the meal, pure on ice cube.
Suggestion de présentation / idée cocktail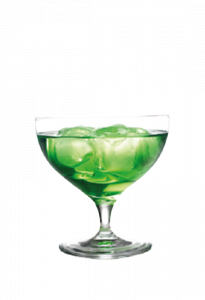 The Chilled Lava
1/3 Volcanoes' Liqueur
1/3 Volcanoes' Gin
1/3 Vermouth Rosso
See all our cocktail ideas