Back to news
Aveze at the european gentian festival 2020
Each year, for the past 12 years, the inhabitants of Picherande in the Puy-de-Dôme zealously organise a festival to honour gentian with numerous activities and exhibitors. Over three days, the European Gentian Festival welcomes craftspeople, producers and processors but also nature lovers and more specifically gentian fans as well as just come curious passers-by.
Despite the current situation, the festival was able to take place on 14-16 August 2020 thanks to several preventive measures which were put in place: obligatory masks for both exhibitors and visitors, a specific one-way circuit and a decrease in the number of exhibitors compared to previous years.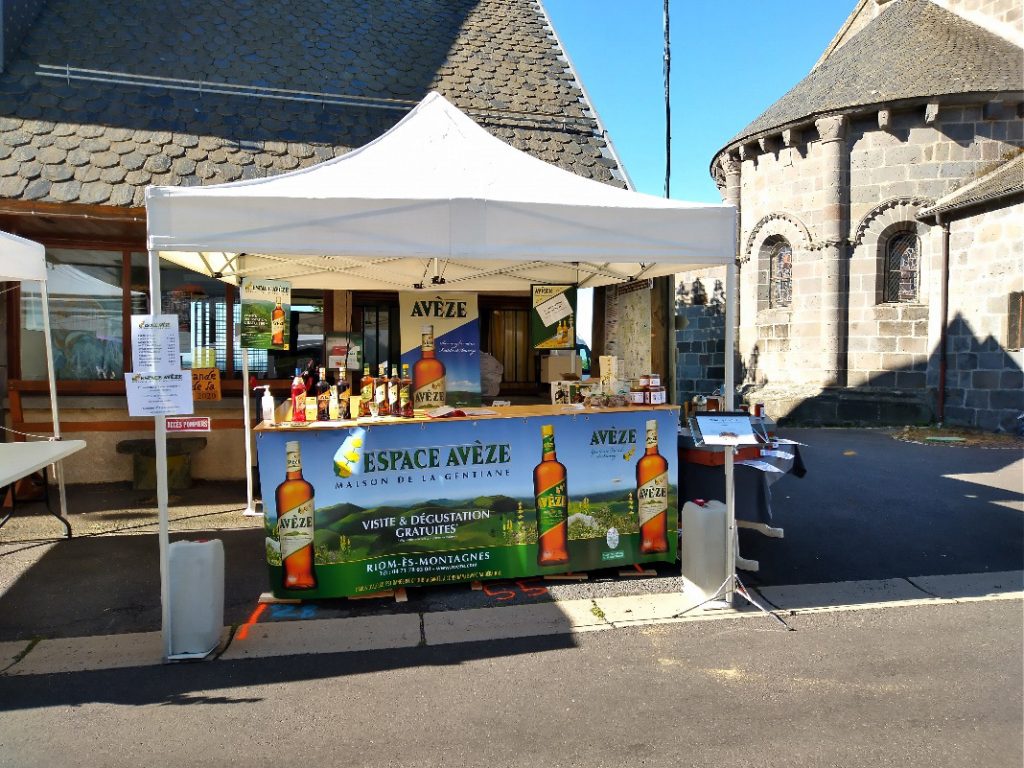 We were lucky enough and excited to be able to participate in this 12th edition of the Gentian Festival in Picherande where visitors were able to (re)discover this acclaimed, gentian-based liqueur from the Cantal, certified as a special product from the Parc Naturel Régional des Volcans d'Auvergne, in three distinct varieties: Avèze 15°, Avèze 16° and Avèze 18° to satisfy all those who like a bitter or gentian taste! All our newest drinks were at our stand: certified organic Avèze, Avèze'Roll used as a cocktail base for Spritz Auvergnat, and last but not least the Avèze Bitters which add an orange or lemon flavour to your beer depending on your taste.
There was also entertainment proposed during this special weekend dedicated to the Queen of the Mountains: folklore music, puppet workshops for kids, an exhibition on gentian and also several hikes among the gentian to better understand this plant with multiple virtues! We hope to see you next year in the heart of the Picherande village to celebrate the Queen of the Mountains at the European Gentian Festival!